King 

of the Ring

®
Join IS20G's King of the Ring competition! Winners receive a $1,000 cash prize, a WWE style Championship Belt worth $1,000, a reimbursement of up to $1,000 for travel and local amenities, and bragging rights as King of the Ring! Everyone is encouraged to sign up and show us how you can rebuttal against some of the hardest objections in day-to-day dealerships. It is not about memorizing your scripts; it is about adapting to objections and freestyling your word tracks in the moment. Do you think you have what it takes to step into the ring and showcase your best word tracks against some of the industry's best trainers and automotive sales professionals?
Let's Get Ready to
Rebuttal!
 Anyone can join: male, female, vendors included!
 To enter, fill out the form below.
 Submit a Word Document or PDF of your best word track.
 Attach a link to a YouTube video of you performing your word track.
 Dealers choose the winner.
 8 contestants, 7 rounds.
 $3,000 in cash and prizes.
 Bragging rights.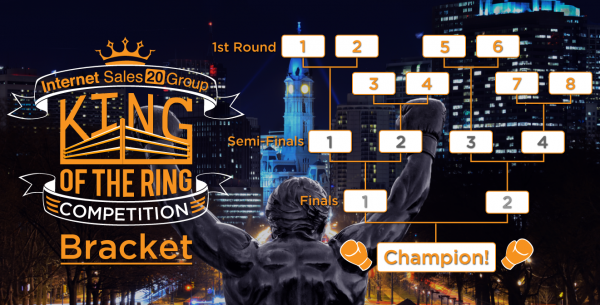 Eight individuals will compete for the title of the King of the Ring in a bracket-style competition. In the first round, competitors will face off 1v1 in a sudden death match. Winners of the first round will move on to the semi-finals, where they will compete to win the best two out of three. The finals will be a 1v1 battle to show who has the best word tracks. Dealers, along with the rest of the crowd, will choose who will come out on top as the King of the Ring.
Check Out Some of Our Past Entries:
Sign Up for
King of the Ring!
Fill out the form below to be considered as a candidate for the King of the Ring Competition.
Attach both a link to a YouTube video of you performing your word track. and a
word document/pdf of your word track script.
We will get in touch with you shortly to discuss times & availability.