Sponsors

Title Sponsor – AutoWeb
Bringing Consumers and Dealers Together Since 1995
Twenty three years of bringing consumers and dealers together, over 80 million leads, and millions upon millions of cars sold. If you think those numbers are good, wait until you see the new AutoWeb (formerly Autobytel). We're bringing new technologies, new products, and a whole new level of excellence to dealers and OEMs. From high quality website traffic, award-winning leads, and data-driven audience retargeting, to a laser focus on technology and expanding product lines, we help our industry partners grow their customer base, close more deals, and sell more cars.
AutoWeb offers a full suite of products that sell more cars, including AutoWeb Traffic – a high quality traffic driver for dealer and OEM websites; award-winning new and used car leads; data-driven audience retargeting; Payment Pro shop-by-payment technology; TextShield, a web-based lead management system for text; and SaleMove virtual showroom technology. We're bringing new technologies, new products, and a whole new level of excellence to dealers and OEMs.

Program Sponsor – Dealer Synergy
Award-Winning Training, Consulting, Accountability & Recruiting
Dealer Synergy is a family owned and operated training and consulting firm for the automotive industry for over 15 years. With humble beginnings in Cherry Hill, New Jersey, we opened our doors in 2004 and shortly after, expanded to a 3,000 square foot warehouse loft in the heart of Philadelphia. In 2012, we decided to come back to our roots in South Jersey, moving into the quaint town of Audubon, New Jersey. Our office in Audubon has more than double the space of our Philadelphia office. After purchasing the building that was originally a local print shop, we have completely gutted the space, renovated and rebuilt in order to fit our growing team. We have even built two fully-equipped production studio spaces, with one specifically designed for green screening. In addition, we have constructed an expansive space for our training, consulting and support services to be conducted.
Founder and CEO Sean V. Bradley CSP, and his wife, Dealer Synergy President Karen Bradley are both National Speakers Association members, certified FranklinCovey Trainers and Facilitators of the "7 Habits of Highly Effective People." In addition, Karen has received her certification of FranklinCovey's program, "The 5 Choices of Extraordinary Productivity." Sean is also certified by the International Academy of Search Engine Optimization. Sean has been a pioneer in the Automotive Internet Sales industry, maximizing the Internet before anyone else even recognized its true potential. As the owner of multiple thriving companies and several affiliates, such as Automotive Internet Sales, Automotive Digital Training, Internet Sales 20 Group® and Car Jobs Online, Sean has truly been revolutionizing the online automotive industry for nearly 20 years. He has spoken at over 100 NCM and NADA 20 Groups and is a 9-time NADA/ATD speaker. Dealer Synergy is a 2-time Platinum winner of the Auto Dealer Monthly's Dealer's Choice Award for "Best Internet Sales Training Company," and has been recognized as the "Best of the Best" in Automotive Internet Sales in the country by Dealix, CarsDirect, and AutoWeb.
Armed with a training team of automotive professionals, with firsthand knowledge and experience in the dealership world, as well as a top of the line technology department consisting of graphic designers, video production professionals, sound engineers and animators, content and digital marketing professionals, Dealer Synergy is uniquely equipped to assist your dealership in-house with the most up-to-date, technologically advanced training and digital marketing tools.
Program Sponsor – Bradley on Demand
The Most Powerful 24/7 Video on Demand Training, Tracking Testing and Certification Platform
Bradley On Demand was created by Sean V. Bradley and the Dealer Synergy team to provide automotive professionals with the best sales strategies and tools to excel in the industry. Sean has been a powerhouse in the automotive industry since he came onto the scene in 1999 and has continued to spread success to dealerships across the country with the Dealer Synergy Process. Using The Four P strategy, the team at Bradley On Demand has created a curriculum designed specifically to cover all the key aspects of your dealership. Focusing on People, Products, Process and Promotions, this platform will teach you everything you need to blow away the competition.
Bradley On Demand is structured with multiple categories to provide members with gateways to the massive amount of content on the platform. Major topics include Showroom Sales, Internet Sales, BDC and Phone Sales, but Sean also trains on Digital Marketing, Social Media and Online Reputation. Additionally, there are entire courses dedicated to in-depth search engine optimization strategies, specifically relating to the usage of video content to make your dealership's online presence stand out from the other noise on the Internet.
Along with Sean's expertise, Bradley On Demand has a team of additional instructors to ensure members get a well-rounded training experience. Karen Bradley, President of Dealer Synergy, has a series called "Renew Yourself" which centers on maintaining a work/life balance, staying healthy and exercising your mind and body.
Bradley On Demand is the supplemental tool you need to take your dealership to the next level. Channel the power of the orange tie, and reach new pinnacles of success that you didn't even know were possible.
King of the Ring Sponsor – CoVideo
Covideo is a video email software. Instead of using plain-text emails to communicate, Covideo helps you use video to stand out in the mailbox and leave a lasting impact. Video communication automatically creates stronger relationships and drives sales. We are stationed in offices in Indianapolis, US and Croatia, Europe.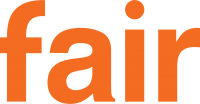 Platinum & VIP Party Sponsor – Fair
Fair is an automotive FinTech company that's revolutionizing car buying by offering unprecedented freedom, flexibility and an end-to-end mobile experience. We believe fairness matters. That's why we've created a game-changing new app that lets you shop, get approved and pay for a car all on your phone. Get in-app approval for a monthly payment amount that works for you, then head to the dealership and check-out in minutes. You can drive your car for as long as you want, and return it any time you're ready. That's the Fair way to drive!
Platinum & Cocktail Party Sponsor – PureCars
Technology drives us. Armed with automotive's most extensive data library, PureCars offers a full suite of digital advertising solutions that move automotive customers from their computer chair to the driver's seat. As a Google Premier SMB Partner, our award-winning technology is flawlessly designed to help dealers #DominateDigital by driving high probability buyers to their website, optimizing traffic once on their site, and converting those customers once in the showroom. Drive. Optimize. Convert.
PureCars was founded in 2007 and today, the Charleston-based automotive technology company has earned the #1 position of the fastest-growing firms in South Carolina and Georgia and Inc. 5000's single fastest-growing automotive company in 2014. In the last year, PureCars has expanded to over 100 employees, added a development headquarters in Atlanta (Midtown), a third office in Milwaukee and experienced a growth rate of 300% YoY.
PureCars has succeeded in changing the digital marketing landscape with the automotive industry's leading relevancy technology. In partnership with Google, the venture-funded tech company has been recognized for their award-winning digital solutions designed to improve the car buying experience. PureCars' innovative and proprietary technology delivers results proven in over thousands of dealer campaigns. Win the Click. Beat the Competition. Move Inventory with PureCars.
PureCars has received multiple accolades in the digital marketing world and most recently won the 2018 "Top Rated" SEM – Paid Search Award in the DrivingSales Dealer Satisfaction Awards.
To learn more, please visit www.PureCars.com or call us at 877-860-7873.
Platinum Sponsor – Conversica
Conversica is the leader in conversational AI for business and the only provider of AI-driven lead engagement software for marketing and sales organizations.
The flagship Conversica® AI Sales Assistant helps companies find and secure customers more quickly and efficiently by automatically contacting, engaging, qualifying and following up with leads via natural, multi-channel, two-way conversations.
Used by more than 1,200 companies worldwide, Conversica's sales assistants are built on a proven AI platform integrating Natural Language Processing (NLP), Natural Language Generation (NLG), and Machine Learning (ML) capabilities.
Recognized by Gartner as a Cool Vendor, Conversica is a portfolio company of Providence Strategic Growth, Kennet Partners and Toba Capital and is headquartered in Foster City, Calif.
Platinum Sponsor – Reunion Marketing
We offer a full range of digital marketing services to automotive dealerships and healthcare professionals. We leverage the data from our network of more than 150 partners across the nation to make strategic decisions based on search trends and shopping behaviors. Our designers, content strategists, marketing consultants, paid search specialists, and social media specialists apply the insights in their respective disciplines, resulting in more traffic, conversions, and sales for our partners. That's why we don't just win — we dominate. #DataBeatsIntuition

Platinum Sponsor – 
CarsDirect
Los Angeles-based CarsDirect is the leading multi-brand online car buying service, providing new car, used car, and auto finance-related content and services since 1998. When shopping for a car, CarsDirect has become the natural choice for consumers who demand objectivity, selection, and pricing; and for dealers who want to leverage the Internet for cost-effective, incremental website traffic, sales, and revenue.
CarsDirect's success has been recognized by numerous industry awards, including being named one of the "50 Best" websites in the world by Time Magazine, a "Top 100 Classic Website" by PC Magazine, and a "Top Site for Buying or Selling Anything" by PC World.
CarsDirect.com is owned by MH Sub I, LLC doing business as Internet Brands. Internet Brands has grown to become a fully integrated online media and client services organization focused on four high-value vertical categories: Automotive, Home / Travel, Health, and Legal.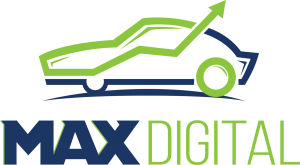 Platinum Sponsor – MAXDigital
MAXDigital is a Chicago-based SAAS company that has been a leader in the auto retail digital space for 15+ years. MAXDigital is dedicated to closing the gap between today's digitally enabled consumers and car dealerships. We provide cloud-based software and mobile applications for the automotive industry, helping car dealers across the US acquire, price, merchandise, and sell their new and used car inventory to satisfy the digital consumer, prove value in a vehicle and improve gross profits in each unit sold. MAXDigital is evolving the way that dealers operate so they can better win today's digital consumers.
The future is about engaging with, listening to, and speaking to today's consumer in the way they want… and evolving the way dealers do business to do just that. Today's customers don't shop for cars the same way they did ten years ago. Car buyers today are better informed than ever before, and most of them have already made a decision by the time they set foot in a dealership showroom.
For us at MAXDigital, we have seen these challenges play out time and time again. Today's digital consumers want a transparent and consistent sales process that demonstrates quality and value in the vehicle they are looking to buy. Selling based on price alone is no longer enough. The question then becomes, how do dealers evolve the sales process to win today's digital consumer?
That's where we come in.
In our experience working with some of the industry's most innovative dealers, there are four critical steps that dealers need to take in order to enable their people and win with today's digital consumers.
Acquire right
Price right
Market right
Sell right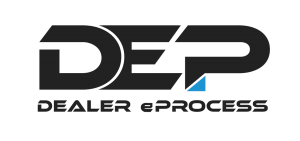 Platinum Sponsor – Dealer eProcess

Platinum Sponsor – Drive Motors
The future of auto sales
Drive Motors builds the future of auto sales for the world's largest retailers. With Drive technology, buyers can order their next car entirely on the dealer's existing website. Dealers can enhance their existing website and store, increase profit per vehicle by $500-$700, automate their finance process, and save hours of work. Drive Motors was founded in 2015 and is based in San Francisco.

Platinum Sponsor – Lightspeed VT
LightSpeed VT is a training solutions company focused on creating the most reliable, interactive training technology on earth.
Founder and CEO Brad Lea didn't start out as a tech leader; his roots are in the automotive industry. After years of training sales teams on The Real Deal Lease Presentation, Brad realized traditional training methods never produced lasting results. That, in order for training to work, there must be repetition, practice, and accountability.
Brad set out to build a system that helps clients maximize their impact, reduce costs, and increase revenue.
Now, with 20 years experience, LightSpeed VT is fueled by the belief that, with the right knowledge, success is guaranteed. Our mission is to help get the knowledge from the people who have it to the people who need it so we can live in a more successful world.
Headquartered in Las Vegas, NV, our team provides all services related to the creation and implementation of training needs.
Platinum Sponsor – CarNow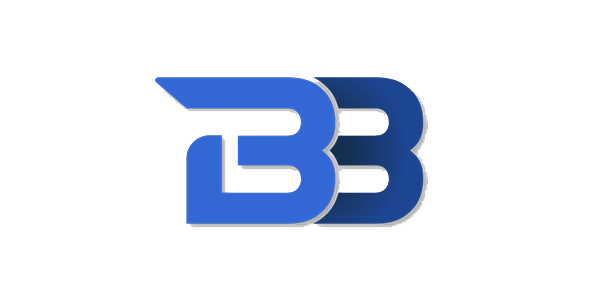 Platinum Sponsor – Build A Brand
Build-A-Brand™ is a Prospecting and Social Selling System that equips your sales staff with all the digital tools needed to build a business inside your dealership. It's an all-inclusive platform that provides each salesperson with a personal website, personal mobile app, video messaging, digital business card, controlled social content, T.O. system, referral system, a built-in competition system and is flexible enough to be customized for each salesperson. It's 100% dealership controlled, permission-based, TCPA compliant and the answer to many of the ongoing dealership concerns and problems when compared to other solutions.
Build-A-Brand™ helps your dealership successfully navigate the changing digital landscape and easily adapts to your current processes. Leverage the power of your sales staff by equipping them with a smart new digital branding strategy that will help your dealership reach more customers, generate more reviews, increase your referrals, increase your repeats, get customers to return to your dealership, and finally improve employee retention. Build-A-Brand™ is old school prospecting meets new school technology!

Platinum Sponsor – Interactive Financial

Platinum Sponsor – TrueCar


Media & Entertainment Sponsor – iHeart Media
iHeartMedia owns and operates 858 broadcast radio stations, serving more than 150 markets throughout the U.S.
With over a quarter of a billion monthly listeners in the U.S., iHeartMedia has the largest reach of any radio or television outlet in America.
iHeartMedia delivers music, news, talk, sports & more.
As the leading media company in America, iHeartMedia delivers music, news, talk, sports and other content to diverse audiences across multiple platforms, including: broadcast stations; online, via iHeartRadio and on its stations' hundreds of websites; HD digital radio channels; satellite; smartphones; iPads and other tablets; in-vehicle entertainment and navigation systems; and via live events.
We are a one-of-a-kind company. iHeartMedia leverages its multi-platform assets, as well as its vast infrastructure and relationships, to create one-of-a-kind events like the iHeartRadio Music Festival, innovative national and local promotions, and ground-breaking technology and products.

Media Sponsor – Dealer Video Production
Dealer Video Production is a state-of-the-art video production studio in house, manned by a team of seasoned video production specialists, filmmakers, editors, sound engineers, animators and designers that can help you bring your vision to reality. We specialize in full-service productions, taking your vision from the storyboard stage all the way through to post-production and optimization of the videos for web and television.
With our video production expertise, we can help highlight your many assets thatwill help raise your dealership above the rest.

Media Sponsor – Millionaire Car Salesman
The "Millionaire Car Salesman" Group is a group for EVERYONE and ANYONE in the Automotive Sales Industry that is trying to become a MILLIONAIRE or if they are a Millionaire they are trying to become a "Centi-Millionaire". In this group we focus on strategy, technology, resources, proven best practices and much more.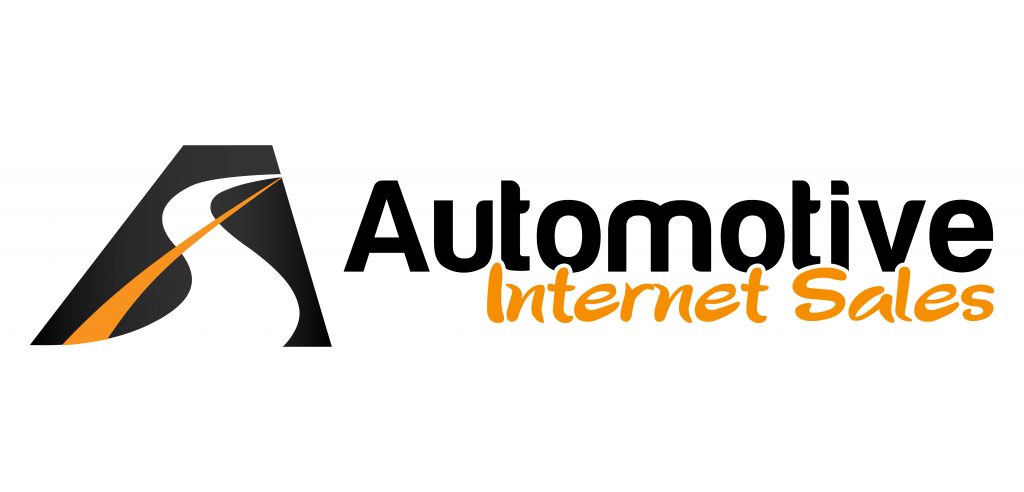 Media Sponsor – Automotive Internet Sales
AIS is the premiere Automotive Internet Sales social media platform in the marketing world. By using social media, you are communicating with other professionals in a forum you've become accustomed to. Technology is a huge part of everyday life, and social media is a way to teach others about your product or service, gain traffic to your website, and more. AIS provides an extensive library of FREE resources ALL Automotive professionals can immediately benefit from.

Gold Sponsor – 700 Credit

Gold Sponsor – VinSolutions
VinSolutions' automotive software solutions integrate your systems and tools to deliver a single view of the customer across your dealership, so you can maintain relationships and make more repeat sales.
Car dealers rarely engineer CRMs, and that's the problem VinSolutions fixes. Software developers don't understand what it takes to sell cars every day. At VinSolutions, our developers are informed and guided by people just like you: car dealers. Our sales, support, performance management and product management teams are all full of former dealership employees.
VinSolutions' vision is for dealerships to change for their consumers, who are now more informed than ever. We help dealerships show they know their consumers and want to provide them with information through more useful virtual showrooms, timely, relevant communications and every connection consumers experience. With more access to automotive intelligence and a deep understanding of sales processes and communications, VinSolutions helps you make every connection count.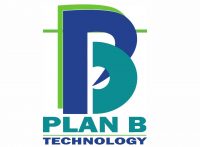 Gold Sponsor – Plan B
We are a communications firm specializing in voice, data, Internet, CRM and Call Tracking/Recording solutions for the automotive dealer space.
Silver Sponsor – DealerKnows
DealerKnows is a digital consulting and Internet Sales/BDC training firm, founded by automotive industry expert, Joe Webb, assisting dealers in improving online, on the phone, and on the lot. DealerKnows consults for dealerships nationwide in three capacities. They offer in-store, hands-on consulting, virtual dealer training, and the industry's first lead management coaching software. Their focus is to maximize your current investments through email template, process, sales, phone and Internet training as well as improve the technology and vendor utilization in dealerships. Their training and services have shown dealers documented success regarding online presence, appointment metrics, closing ratio and sales volume improvement.
The DealerKnows team writes for multiple publications and blogs, are top-rated speakers at several industry conferences, and are known for their comedic videos that highlight dealership opportunities. In the end, founder Joe Webb states his goal is "to better the culture of car sales".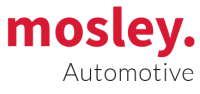 Silver Sponsor – Mosley Automotive
Silver Sponsor – El Patronn Show