All Attendees must Register for the VIP Party
Do NOT miss this opportunity to MIX & MINGLE with other Automotive professionals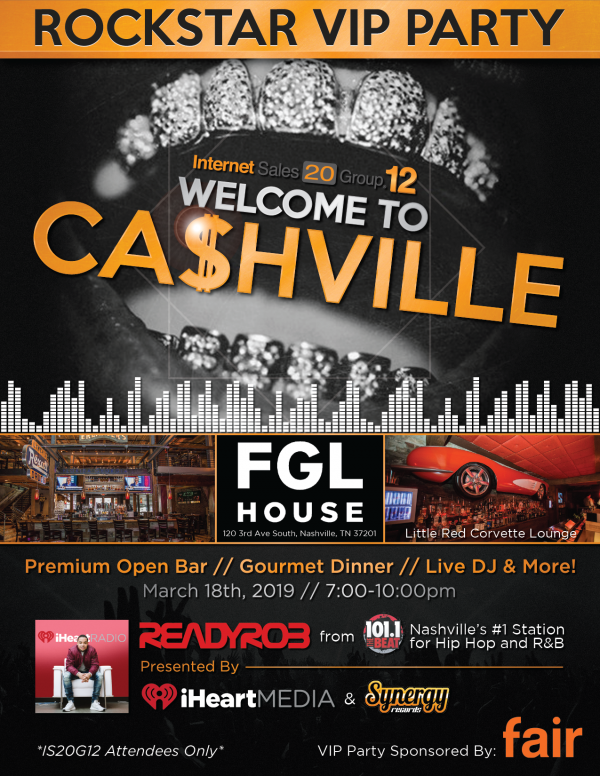 iHeartMedia is providing Nashville's #1 FM DJ, For Our VIP Networking Event
Ready Rob has been a part of the iHeartMedia family for three years! He has honed his talents with Nex-Gen, VoxPro, Adobe Audition, and how to craft promos while at WUBT 101.1 the Beat.
Ready Rob has cemented himself in Nashville, graduating from Tennessee State University with a degree in Mass Communications. He has since spread his talents to K97 Memphis, 103.5 the Beat Miami, 104.5 the Beat Orlando, Jam'n 94.5 Boston and Shade 45 while remaining a regular on 101.1 the Beat with his normal show, The Ready Mixtape.
He joined iHeart in Las Vegas with KYMT Real 103.9. He also hosts DJ Events, doing Pop & Top 40 for WRVW 107.5 the River. Ready Rob specializes in Urban, Rhythmic and Top 40. He continues to work to the top with iHeart, winning over audiences with his presence, passion, and personality!
Last Year's VIP Networking Event VIP Miami Yacht Party
VIP Networking Event Sponsored by  
Entertainment Provided by