So Much Value Packed into a 3-Day Conference.
The Internet Sales 20 Group is unlike any other conference in existence in the automotive industry today. We have designed this event to give our attendees 3 days of full interaction with our speakers, panelists, moderators and vendors! Only the most nationally-recognized speakers and panelists are hand-selected to ensure that only the very best, most recent and valuable content is presented. We have constructed creative ways to get our attendees to engage with each other through our "Fundaction" sessions like the roundtables and mastermind sessions. With 200+ dealers attending, you'll never feel lost networking in such a close-knit environment. The relationships you will develop from this experience are priceless!
We want to challenge you at IS20G! Are you ready to take your dealership to new heights? Then you can't afford to miss the one-of-a-kind experience!
Why Choose the ?
12 Amazing Reasons to attend:
We are proud to have the most advanced and complete conference curriculum in the entire industry! All sessions are designed with a beginning, middle and end. Each member attendee will receive an exclusive IS20G workbook that is jam packed with game changing information that will act as a resource post the event.
When you attend the Internet Sales 20 Group, you're here to learn! The IS20G has a strict "no pitch" policy. All curriculum and PowerPoints are approved prior to presentation and any material violating our policy is removed. That means there are no advertisements, sales pitches or solicitations, only a workshop dedicated to your development!
IS20G's chief moderator, Sean V. Bradley CSP, is a certified speaking professional, which means he is able to orchestrate highly intelligent and informative conversations like no other. You'll receive an education unlike any other workshop by the only certified FranklinCovey trainers in the automotive industry, which allows for an effective conference format, with a unique curriculum design with a beginning, middle and end. This level of engagement provides a unique perspective you won't find anywhere else!
One of our biggest differentiators is the level of intimacy you will receive at the IS20G. This conference was designed to provoke a private cozy environment that not only encourages, but orchestrates the development of invaluable relationships. It has been said that many a friendship has been started at the IS20G conferences! Each one of our events has become bigger and better, but the intimacy level has remained the same.
We are the only conference in the automotive industry that offers a free, 24/7, on-demand training, tracking, testing and certification platform that will house all of the sessions from this IS20G conference. This unique benefit will allow you to not only be exposed to the content once (live at the event), but rather time and time again, to truly become a permanent part of your automotive education and development. All at your own convenience!
The IS20G is structured to be 3 full days of endless education, motivation and inspiration to take your career, organization and sales to the next level! While your education is our duty, we also include some fun! Get ready to mix and mingle with your fellow automotive professionals, as well as our speakers and vendors, for an incredible networking experience like no other. Each conference has its own themed VIP party and this IS20G will be no different. Stay tuned for additional details on our incredible VIP networking event, to be announced soon!
We guarantee you that the interaction at the IS20G is like no other!  Imagine 200+ attendees with the ability to interact with some of the most knowledgeable subject experts in the industry. You'll work closely with other attendees and gain invaluable insights that you'll only get with this 3-day immersive experience. There's just so much interaction, collaboration and synergy with the best of the automotive industry!
Information without application is just information. Information with application equals transformation! Our individualized, custom action plan and exit strategy will serve as insurance that this will not be just another event you attend with great information, but never actually implement.  Our exit strategy will guide you through the first 4 weeks following the event, and beyond!
The IS20G event cares about your success and we want to perpetuate it. You will have membership access to the most elite Facebook group in the automotive industry, the Millionaire Car Salesman Group. As if the group weren't enough, you'll also have access to all industry experts post event that will be more than happy to assist you with any lingering questions, comments.
IS20G hand-selects only the most prestigious and renowned speakers and professionals to the stage. Their accomplished resumes speak for themselves, and you'll gain a wealth of knowledge from our industry experts. Dealer Principals, General Managers, Internet Sales Directors, Digital Marketing Managers and Sales Professionals will receive immediate benefits from speakers who have had experience working and providing for the automotive industry!
Your dealership will find lasting success from our panelists and moderators! Exit strategies will offer automotive professionals a foundation for success carrying them throughout 2019! Additionally, the online resources and tools that the conference provides and the relationships you develop at IS20G will benefit you well into the new year.
Launch Your Customer Experience
This year, our theme is Launch Your Customer Experience to New Heights. The way you look, the way you walk, the way you talk, all represents your brand and determines the type of experience your customer will have. At IS20G you will learn how to maximize your dealership environment, expand your customer outreach, improve your engagement tactics, and identify ways to invest in the development of your employees to secure well-executed and memorable interactions with your customers. Our presenters will help you to launch your overall customer experience to new heights in every aspect of your dealership!
Brought To You By Our 

Sponsors
Title Sponsor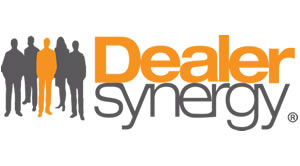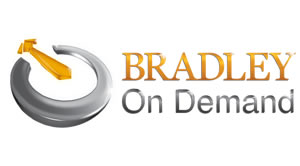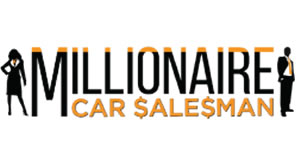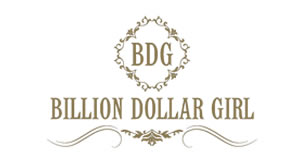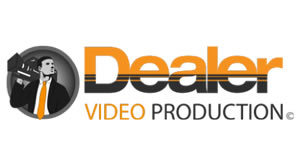 Sponsorship Opportunities Available

Sponsorship Opportunities Available
Early Bird Gets the Worm!
We have several sponsorship opportunities available for our Internet Sales 20 Group Workshop to be held in Houston in the Fourth Quarter of 2019. Opportunities include  VIP Party Sponsor, Cocktail Party Sponsor, Platinum Sponsorship, Gold, Silver, Media and more.. Click the button below to become Internet Sales 20 Group Sponsor