What is

 

Internet Sales 20 Group?

®
The Internet Sales 20 Group® is the preeminent workshop in the automotive industry and is designed to be highly interactive. It was created to bring together Dealers, General Managers, Internet Directors, Trainers, Consultants, and Subject Matter Experts for 3 days of intense training, education and motivation. Attendees will have an open forum to share information, learn from each other, share ideas and hold each other accountable.
The Internet sales 20 group is a place where you can go, to share your-and be in the presence of automotive Industry greatness. It's an intense three day immersion live training! It is the only attendable conference where your ideas can be tested and molded by every perspective of our industry; Dealers And Vendors alike It is what any automotive professional, who desires to be at the top, wishes they had available to them!
3-Day Conference
Aside from industry experts, trainers and vendors at Internet Sales 20 Group, there WILL be actual Dealer Principles, GMs, and Major Dealership Executives that are in the "trenches" teaching and providing insights how to get best value for money. There is NOT another workshop in the ENTIRE industry providing the type of field intelligence you can expect to receive at Internet Sales 20 Group Workshops.
What #IS20G Has To Offer:
Our Unique Instructional Design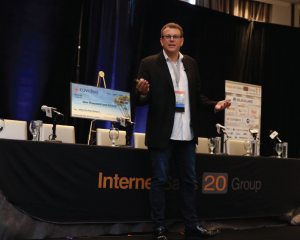 Industry Leaders
The Internet Sales 20 Group® brings you ONLY the most elite subject matter experts from all aspects of the automotive industry.
Industry experts, trainers, and vendors will come together to teach, guide and motivate you to improve your dealership. They will be talking about email marketing, CRM processes, phone sales and phone training, social media and SO much more!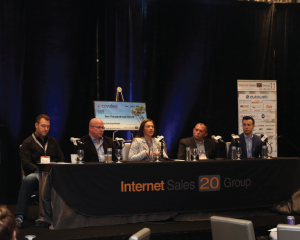 Subject Matter Experts
A true highlight of each IS20G is the panels.
We have designed custom panels hand-selecting members with specialized expertise in each area of focus.

Speed Dating Meets Education
This dealer favorite workshop element will be returning to Internet Sales 20 Group®12 is designed to be an intimate and fast-paced experience for workshop attendees to synergize with Sponsors, Speakers, Dealer Principals, BDC Directors and Industry Experts in a "speed dating" fashion. Attendees will have 4 rounds or rotations during which the opportunity will be afforded to get questions answered, discuss ideas and form connections ALL before the 20 minutes expires and it's off to the next.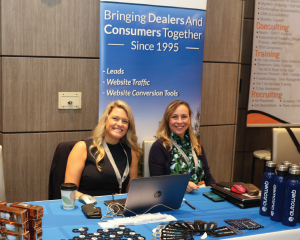 Sponsorship Vendors
Vendors from all different walks of the automotive industry have come together to bring you the best products, services, and knowledge available, all to improve your business. You will have speakers, panelist, roundtable presentors, and two time slots to communicate with these vendors. If your dealership wants to change your CRM, this will be the time and place to do that.
How to Get Ready for #IS20G